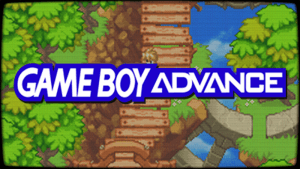 Another tiny update but a good one if you are a completionist.... come on, you know you are.  @DamnedRegistrations keeps a close eye on new game translations being released and submitted captures for Magical Vacation (Japan) (Translated En).  Nintendolife did a nice writeup on the game release.
Quote

Brownie Brown might sound like a delicious cookie, but for fans of Secret of Mana it translates into something even more delicious. The company - currently operating under the name 1-UP Studio - was setup by Nintendo from hand-picked ex-Square employees, namely folks that had worked on both Game Boy and SNES Mana titles. The first product of this company was none other than Game Boy Advance's Magical Vacation, a beautiful and charming RPG that traded action for the more classic turn-based JRPG mechanics.

If the name of the game sounds familiar, you might have stumbled upon its sequel on DS - Magical Starsign, a game that was fortunately localized and released in the West. Sadly Magical Vacation never had that chance, remaining yet another interesting Japan-only title. Sword of Mana was the only game from the company that was officially released to western GBA owners.
Sounds like a good one! This update brings the Game Boy Advance video snap collection to 1,304 videos.
EmuMovies Official Video Snap Collection for the Nintendo Famicom
Standard Quality - Site, FTP, Sync  High Quality - FTP, Sync
If you would like to help make this collection better, please submit missing or replacement media in our Submissions Area