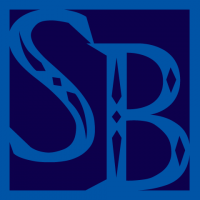 Video Discussion: Full Soundtracks, Platform Categories, More Theme Videos - 2016/11/11 - LaunchBox News and Updates
By SentaiBrad,

---
Similar Content

By oracledude

I'm organizing a RetroFE build by generation, but can't find any videos for a whole generation.  I could probably paste together the unified videos or something, but I wanted to throw this out there to see if anyone's seen or done anything like it before. 
First Generation (1972-1976): Magnavox Odyssey and PONG-style consoles Second Generation (1976-1983): Fairchild Channel F, Atari 2600, Magnavox Odyssey 2, Mattel Intellivision, ColecoVision, Atari 5200 Third Generation (1983-1987 8-Bit era): Nintendo Entertainment System, Sega Master System, Atari 7800 Fourth Generation (1987-1993 16-Bit era): TurboGrafx-16, Sega Genesis, Super Nintendo Entertainment System, Neo Geo, Phillip's CDI Fifth Generation (1993-1998 32-Bit/3D era): Atari Jaguar, Panasonic 3DO, Sega Saturn, Sony Playstation, Nintendo 64 Sixth Generation (1998-2005 128-Bit era): Sega Dreamcast, Sony Playstation 2, Nintendo Gamecube, Microsoft XBox Seventh Generation (2005-2012): Microsoft Xbox 360, Sony PlayStation 3, Nintendo's Wii Eighth Generation (2012-2019): Sony Playstation 4, Microsoft XBox One, Nintendo Wii U I've got gens 2-7 emulated, but no decent catch-all videos.  Any leads would be greatly appreciated.


By Teusan

Arcade Lightgun Games Platform HD 16:9
View File This is a platform video if you want to sort your lightgun games together. 
Submitter Teusan Submitted 04/29/2020 Category Platform Video Submissions Resolution Frame Rate 60 FPS File Count 1  


By Teusan

This is a platform video if you want to sort your lightgun games together.