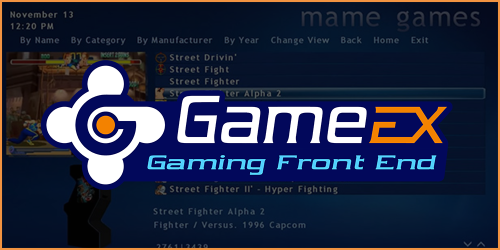 A couple of big pieces of news from GameEx and Spesoft.
Tom Speirs the creator of GameEx also wrote our primary API and Sync Tool.  He has done a lot of work on the service as well as GameEx integration and is announcing major improvements in the file matching system in regards to EmuMovies Sync.
Also GameEx is now Free! 
Official Announcement:
Quote

Big changes. Gone free.: The pandemic, losing my mother during it and dwindling interest from others along with a different situation personally has prompted me to make some significant changes and me wanting to make things purely a hobby again, albeit funded by me.

Everything is now free, including all variations of GameEx, the FTP, artwork download and GameEx Online.

I want to do things purely for the glory, hobby and community, once again.

Hopefully it will bring some renewed interest and a better purpose for me, while not having to worry about taxes, EU red tape and not much income to show for it.

I want to enjoy my work and not compete on a commercial level with free products and a commercial product that spends large amounts of money on marketing and employees.

I also want to give something back. We are all riding off the back of other peoples work and efforts and I want to have more admirable intentions going forward. I was primarily inspired by MAME and that has always been free.

I can afford the cost and hopefully I will get some new support and renewed interest because of my good intentions and I can continue to be motivated, if not more so.

Thank you to everyone who ever purchased something from me and all the support over the years. There has been many high points such as products being shown on Shark Tank twice, Pinball hall of fame and being featured in numerous books, publications and cover disks (if you are old enough to know what they are!)

I have two new free GameEx products in the pipeline and I am in no way slowing things down. Its just time to mix it up again..

Hopefully you will support me in going free for all but if you just purchased and are unhappy feel free to contact me for a refund.

Its all about the hobby and always should be.

Thank you.

Tom Speirs.
5

2