LaunchBox/BigBox | Mattel Intellivision - Mattelivision Cinematic (16x9)(HD) | Unified Showcase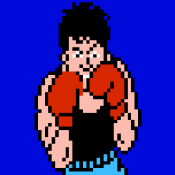 By TKOCinematics, 08/22/2018
?? Please Like the video!
? Please SUBSCRIBE to my channel!
? Tip me through PayPal: https://www.paypal.me/TKOCinematics
Download Here: 
BONUS: Includes Video Border for the LaunchBox Unified Redux Theme
View and download the theme here: https://forums.launchbox-app.com/files/file/1295-unified-redux/
Thank you in advance to anyone that helps fund my project.
The more help that I get, the more we can achieve! Let's make this channel grow like no other!
Music: TrialCore - BurgerTime Theme
Copyright © 2018 by T.K.O. Cinematics. All Rights Reserved.
#Launchbox #BigBox #HyperSpin
1
Comments
---
---