Some European 'Box Fronts' for GameCube games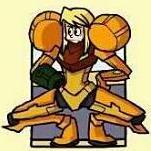 I downloaded LaunchBox for the first time today, and comparing the downloaded 'box fronts' to what I've collected for Dolphin, and most I saw weren't ideal...
But, hey. Why keep my PAL GCN 'box front'-files all to myself?
Hopefully someone will find 'em useful, I guess.