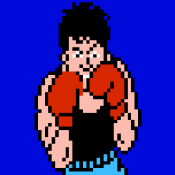 ---
Similar Content

By MLSchleps

The original image was created by Simply Austin and was made in the older "jessie" version of Retropie.  I am in the process of converting it over to the new "stretch" version of Retropie (version 4.4).  I've had to modify a few things to the theme in order for it to work and I'm putting together new box art, marquees and videos where needed and coordinated the names of the files so everything works perfectly.  I've also completed the dates, ratings and descriptions for all the games in the databases.  In addition, I have added bezels for the systems and set up filters to make them look like they are being played on a CRT Television or LCD for handhelds.  I started off with the systems that have fewer games, like the Sega 32X, Nintendo Virtual Boy and Atari Lynx - these are complete and I am happy with the results.  I will upload these System Packs and the Theme to the FTP with instructions on how to set up your Retropie and where to put the files.  Simply Austin did an amazing job with the original and I am just reusing his brilliant work and tweaking it to work in the new version of Retropie.  Regardless of whether or not you use my modified version of the theme, my system packs are 100% compatible with the original Sega Genesis Mini image he created.  I will update this topic whenever I upload something to the FTP and add instructions on how to set them up.
Update:  It was suggested to me by someone on Discord that I also give credit to Dave Marti/Dwayne Hurst for Motion Blue.  I  want to make sure everyone involved in this project receives the proper credit for the work they have done.  I sincerely apologize for the omission.



By TKOCinematics

T.K.O. Cinematics Presents: HyperSpin Animated Wheels
for the Nintendo Entertainment System
Bonus: Includes 2 Versions
Availability: Site, FTP
Find all our FTP content in "/Official/T.K.O. Cinematics/"